The Consortium uses a clearly defined structure to conduct business and spur innovation. The Board of Directors, with the support of our legal advisors and Consortium officers, defines our strategic direction, establishes our operating budget, and gives final approval on business decisions and Working Group proposals.
A high level overview of the organization structure is shown below.
As shown in the organization structure overview above, the FiRa Consortium has a number of Working Groups (WGs) that collaborate among participating members to address various needs of the Consortium. These WGs include:
Working Group Steering Committee
The Working Group Steering Committee is composed of WG chairpersons as primary members and non-voting Contributor and Sponsor membership level participants. This Steering Committee facilitates in-working group communication and coordination and is responsible for specification release plans and specification program management. The Working Group Steering Committee is led by Annette Mahoney, Specification Program Manager.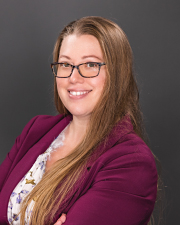 Annette Mahoney
FiRa Consortium
Requirements WG
Examines new UWB use cases, proposes new UWB scenarios, and identifies the functional requirements for each.
Technical WG
Develops all UWB-related technical specifications, ensuring a collaborative yet structured approach to technical discussions and decision-making. Task Groups are formed as needed to support development of specific use cases.
Compliance and Certification WG
Develops UWB test specifications, policies, and processes relating to product certification, and oversees the activities of Authorized Test Labs (ATLs).
Marketing WG
Manages the Consortium's brand and use of the Consortium's logos, and guides the Consortium's external efforts to further UWB-based solutions.
Benjamin Guilloud
Qorvo, Inc.
Regulatory WG
Provides technical insights on UWB's coexistence with other wireless formats and advises on topics relating to spectrum and regulatory issues.
Security WG
Develops and maintains a security requirements roadmap used in the development of FiRa technical and test specifications.